One of the best ways to raise money for a high school sports team is by fundraising. Not only will teams be able to raise money through different fundraising efforts, but fundraisers also bring a sense of community to a school. By guaranteeing that the fundraising occasion is efficient and very much advertised, you are bound to more individuals keen on participating. Below are some different fundraising ideas for high school sports that you can consider trying.
Fundraising Ideas for High School Sports
1. Fundraising Health Week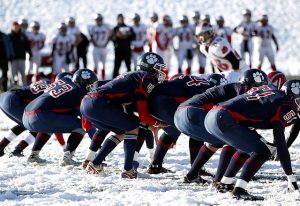 This is a great route to take to involve the entire school. This is particularly useful for a school as they can organize the instructors to make exercises and fun tests identifying with all parts of smart dieting and sound movement. Instructors can come up with competitions that require students and teachers to participate in healthier diets. This idea is especially significant since healthier habits can stick with students and teachers and can affect their habits beyond just this one week.
2. Sport Lollipops
Selling candy at sporting events has been around for decades. You can either choose to purchase commercial branded candy in bulk or customize your own candy. If you're going to customize your own candy, lollipops are a popular choice to consider. You can order lollipops in the shape of the correlating sports equipment. For instance, you can get ones in the shape of baseballs, footballs, soccer balls, etc. You can even go the extra mile and customize the colors that these candies are in.
3. Customized Team Gear
Another timeless way of raising money for a sports team is to create customizable team gear to sell at either home or away games. This can include selling hats, t-shirts, jerseys, signs, and more. These items can be a big hit, especially if a lot of a player's family comes and purchases personalized items to support their favorite player. These items also are rather inexpensive to purchase in bulk, and can bring in a decent amount of profits for the team.
Bottom Line
Maintaining a sports team can become rather costly, as expenses with equipment, uniforms, and transportation can eventually add up. However, one of the most efficient ways to raise money for high school sports teams is to hold a fundraiser. Above were some different fundraising ideas for high school sports that have been proven to not only raise money for certain expenses, but bring an entire community together among a variety of other benefits. Some ideas include holding a fundraising health week, selling customized candies or lollipops, and selling team gear.